At long last, the 2016 planner pages in my original design are available in my Etsy shop!
I tried out many different planners over the years and in the end, decided to design my own, incorporating all my favorite elements into one pretty and easy to use planner.  The weekly pages are centered on the page which means you can punch holes on either side, letting YOU decide which side the calendar page goes and which side the notes page goes.  Don't worry, this is explained in the included printing instructions.
My pages are simple and uncluttered.  Use them as is or go crazy decorating them!  I use soft, coordinating colors which are easy on your printing cartridges, but still happy and cheerful.
This year I have 2 sizes available, half size (5.5″x8.5″) or full size (8.5″x 11″).  They are available as an instant download in my Etsy store.  You will then print, cut and punch them yourself.  I use 98 bright, 32 pound paper that I got at Staples.  This paper will make the colors pop and give a smooth surface to write on.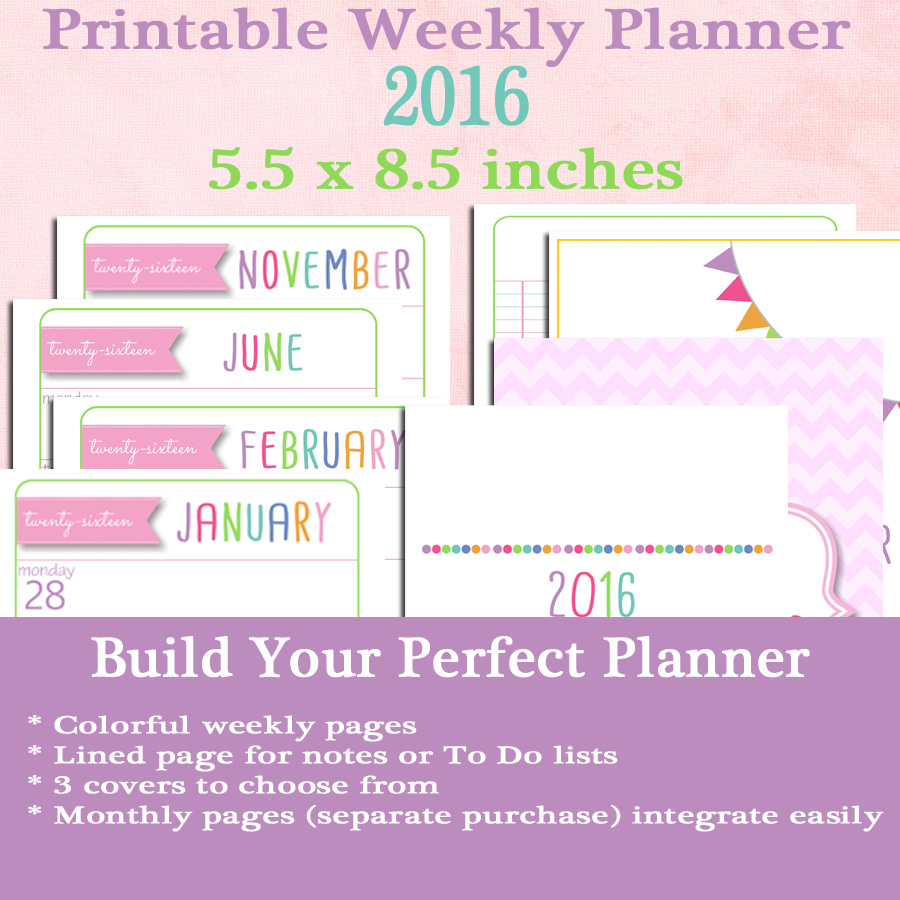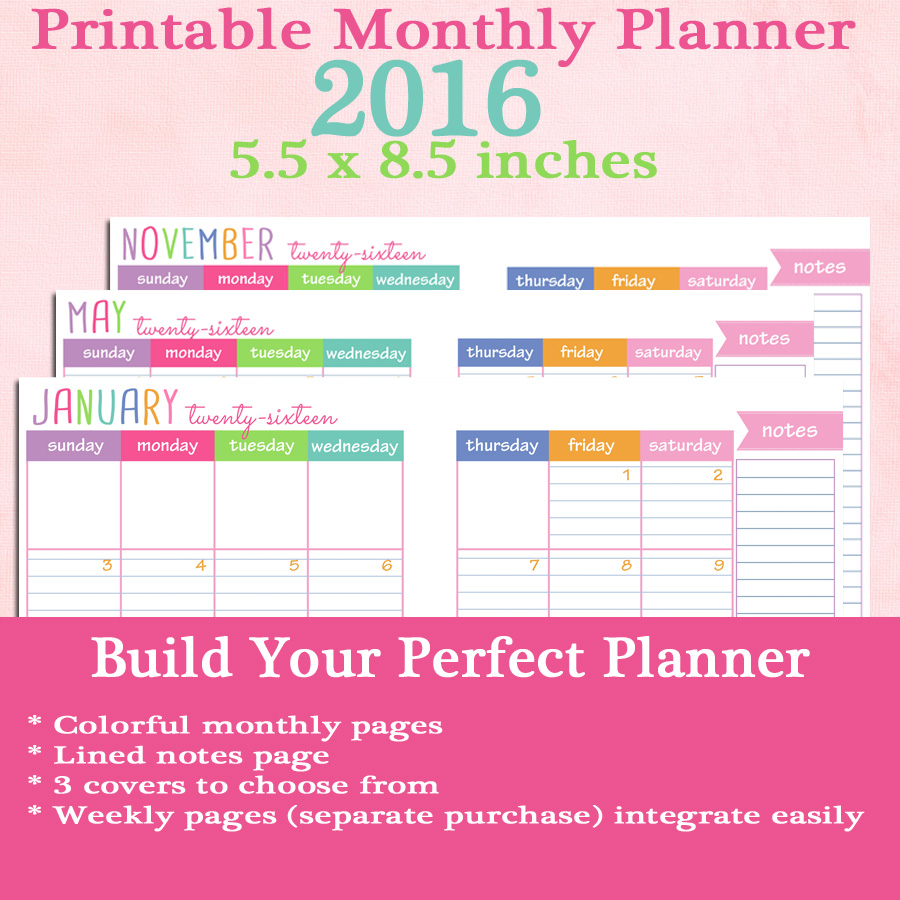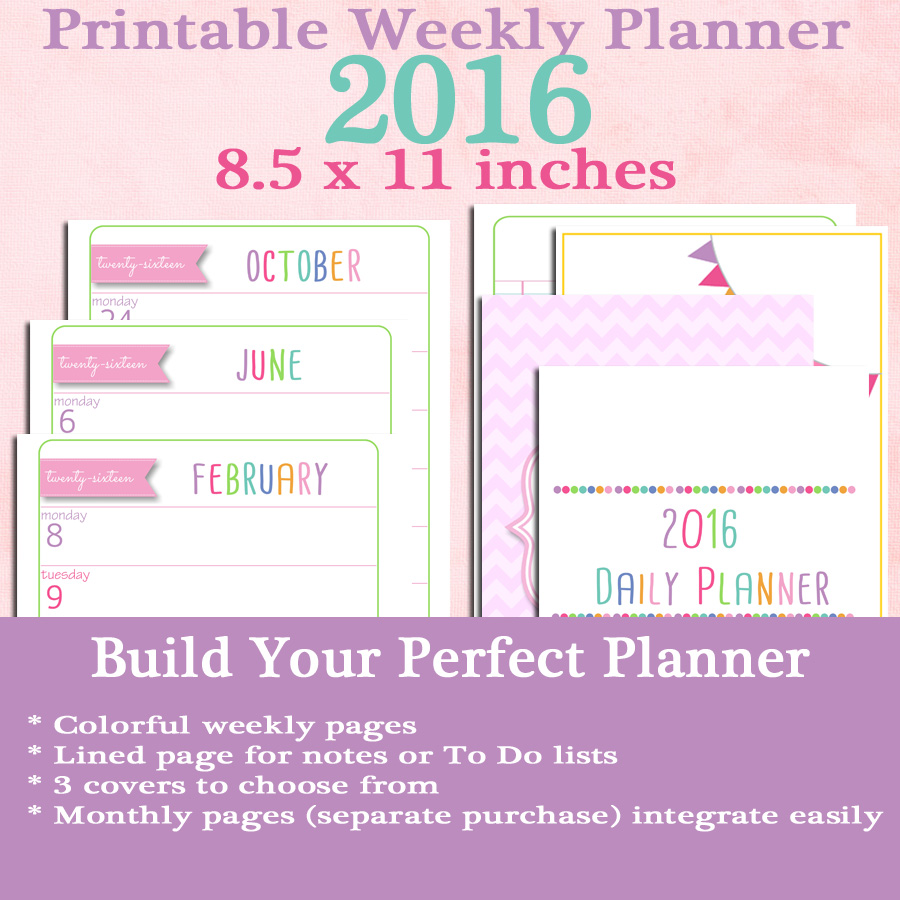 http://Full Size weekly click here