I can't believe that Thanksgiving is next week!  As I was getting my shopping list together, gathering up all our favorite recipes, it occurred to me that having all our family holiday recipes together in one book would not only be fun, but would save me the frustration of hunting them down every year.  I created these simple 4″x6″ recipe cards for myself and decided to share them with all the Pumpkin Girl Designs fans.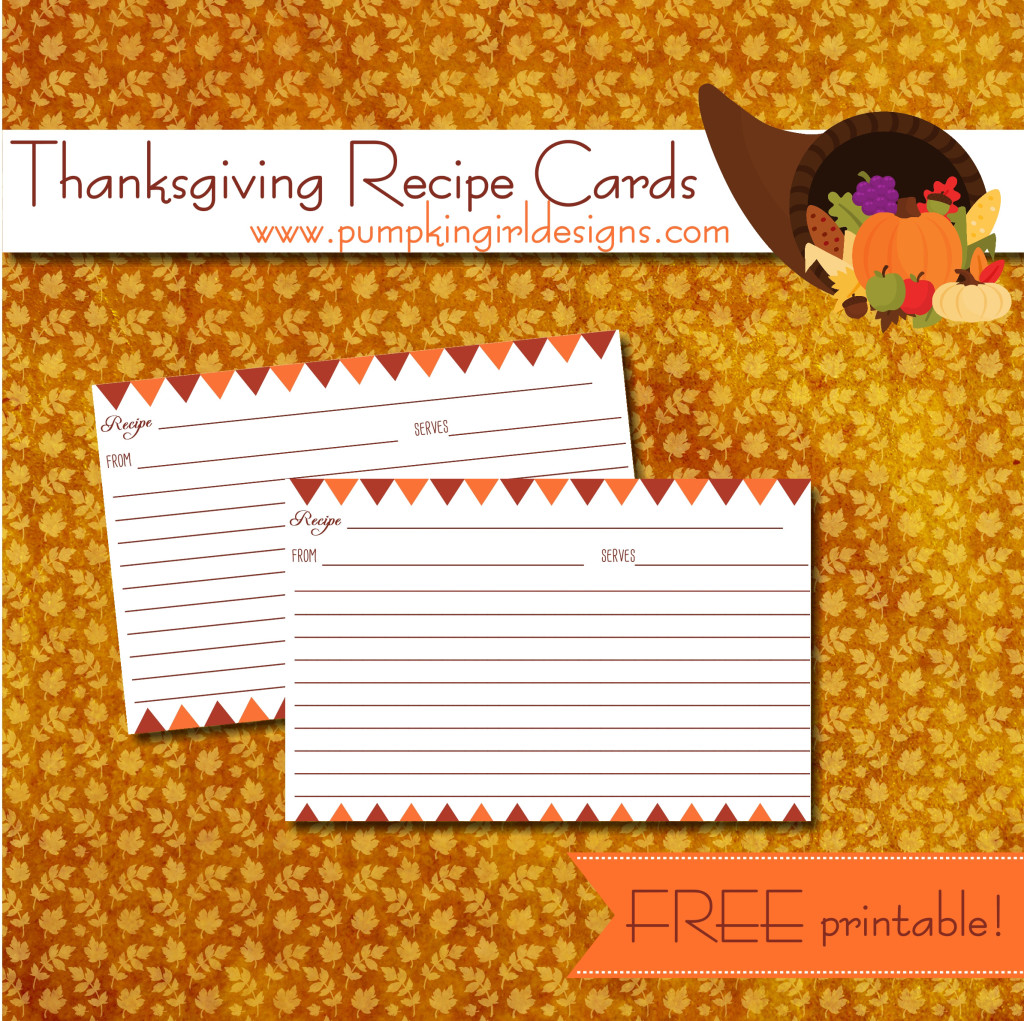 This is a 3 page PDF.  The first two pages are meant to print back-to-back.  If your printer can handle duplex printing, then just follow the instructions that came with your printer.  If not, just print page 1, return it to your printer and print page 2 on the back.  Then you will have 2 recipe cards with lines on both sides.  Use the yellow lines as your cutting guide.  Only page 1 has the yellow cutting guides to avoid any issues with alignment that sometimes happens with duplex printing.
Page 3 is a full size recipe page, for those longer recipes.
For best results, please click on the link, then SAVE to your computer.  If you try to print this file right from this blog page, weird things tend to happen with the size.
These files are free for personal use.  Please do not sell them.  If you would like to share, please link to this blog post, not to the file itself.  Thank you!  And Happy Thanksgiving.
Click here for your free, printable Thanksgiving Recipe Cards.